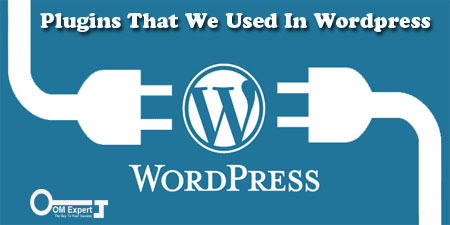 During designing and developing a new WordPress website and a blog we need some plugins. If you are new to wordpress then you should know about plugin. Let me firstly tell a little bit about plugin. "Plugins are used in wordpress to enhance the functionality and to add a new functionality in website or a blog". After installing a theme in wordpress dashboard you will see some inbuilt plugin in the Installed plugin page that are may be like Akismet, Hello Dolly etc. but in wordpress you will need more advanced plugins to make and develop your website or a blog easily.
Here are some plugins that you will definitely need during development of website or a blog in a wordpress.
1) Akismet:
Akismet is a plugin that will be already installed in a wordpress. This plugin protect your website from the spam comments and allow these comments to store in its spambox. We can say that this plugin is necessary for the security of your website. In some cases if you are unable to see this plugin in your website's dashboard then install it immediately. This is free plugin that is easily available on Google.
Download this plugin : https://wordpress.org/plugins/akismet/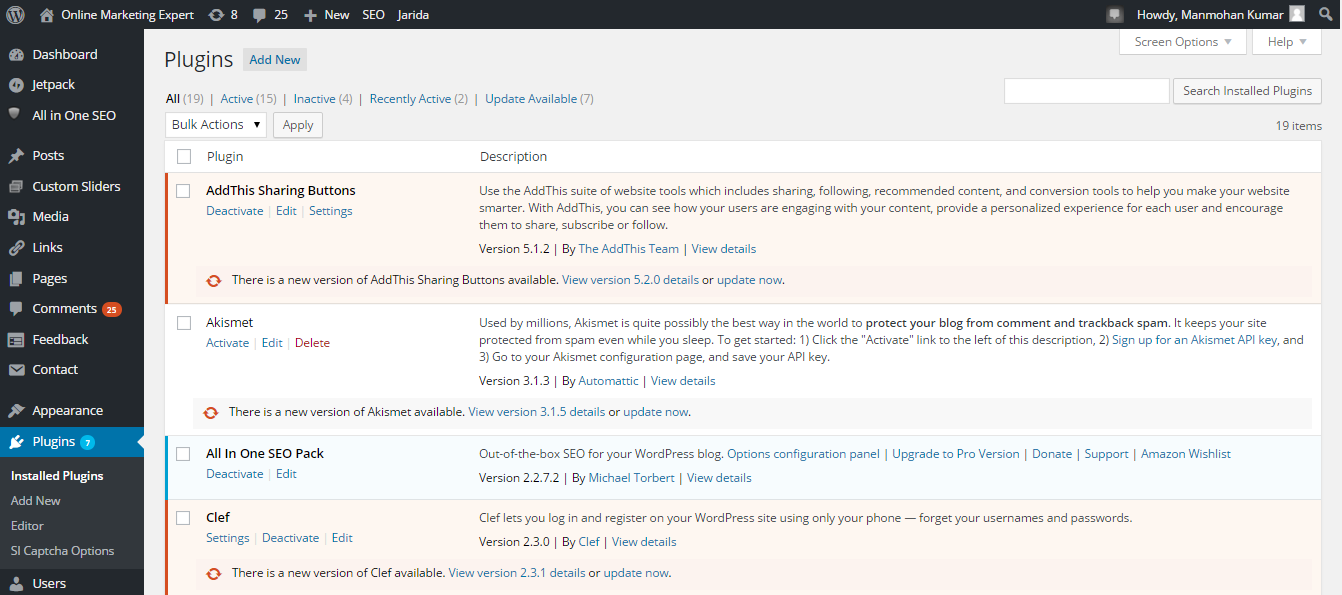 2) SEO Plugin:
There are main two plugin that are using for the SEO purpose of your website.
a) WordPress SEO by Yoast: Joost de Valk had introduced this plugin with the help of his team at Yoast. This is a most important plugin for the process of search engine optimization process of your website. This plugin allow you to update Meta tags, robots file, site map and website tracking code etc. in your website easily. You can also import and export this plugin with a single click.
Download this plugin : https://wordpress.org/plugins/wordpress-seo/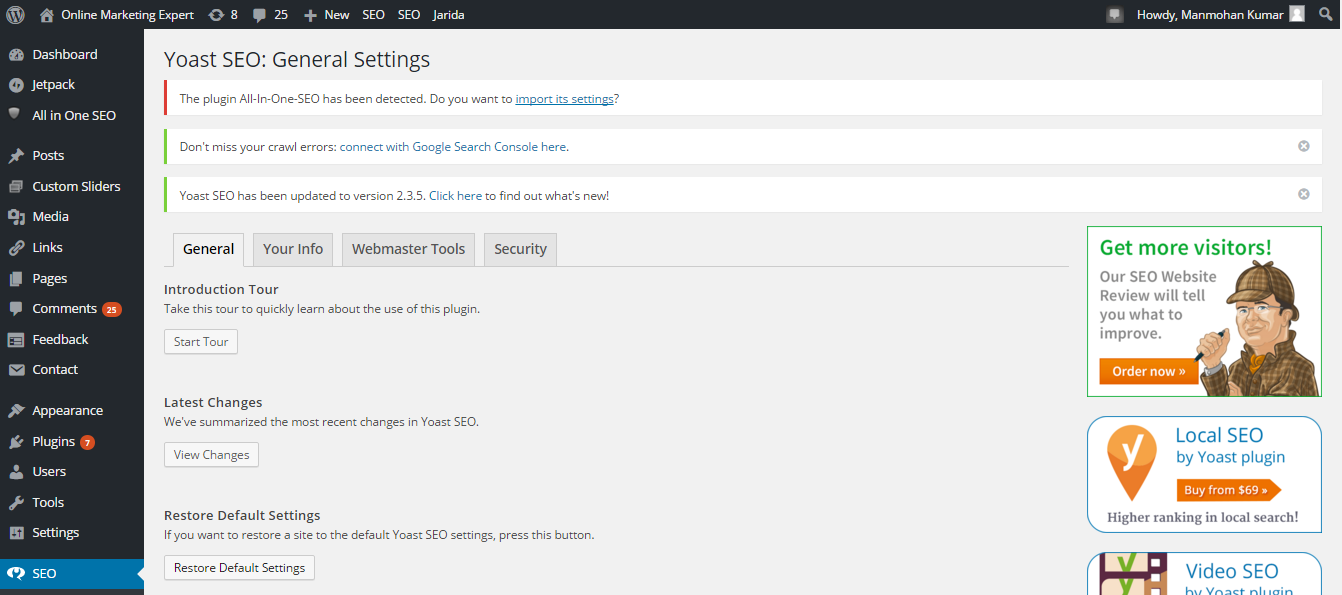 b) All in One SEO Pack: This is also a SEO plugin that can we use in a wordpress website or a blog for SEO process. We can track the traffic of our website by putting the tracking id in our website. We can also update Meta tags in our websites according to the Google algorithms like Title tag under 60 characters including space, meta description tag under 120-160 characters including space and we can put minimum 6 keywords in keyword tags for a single age of our website.
Download this plugin : https://wordpress.org/plugins/all-in-one-seo-pack/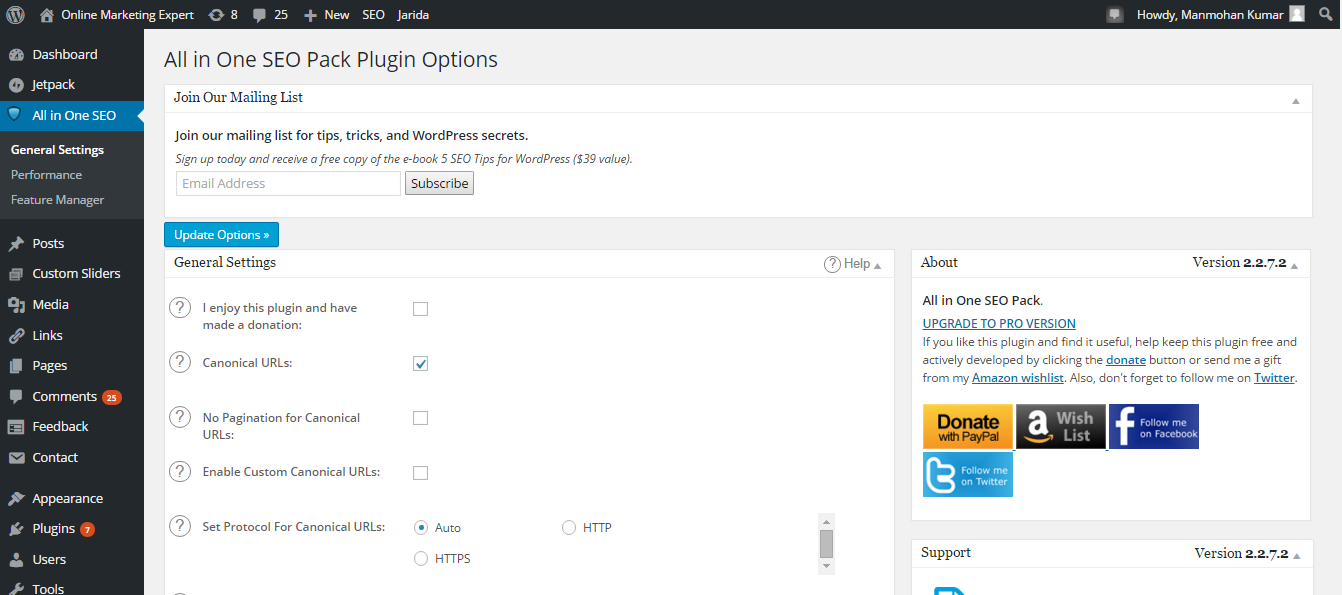 3) Contact Form 7:
Contact form 7 is a main plugin which will be required in our website. Contact form lets you to make a contact us form in our website. You must have seen a contact us form in all website with the help of which you can contact with the honour of the website and that lets you to give the feedback about the feedback. No doubt you can also make a contact form In html page with the help of