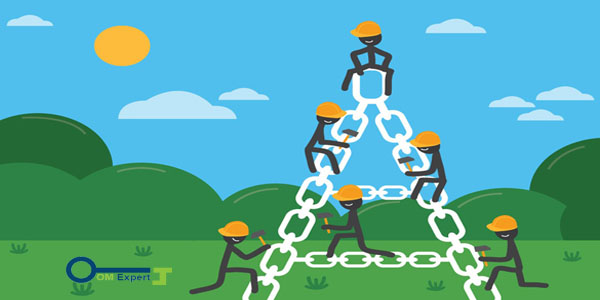 Link Building is the most important and challenging part of an SEO job. It plays a very vital role in SEO, especially in off-page-optimization. Sometimes we do many mistakes while building links. But we can learn much better from our mistakes.
The following are the most shocking mistakes that any of us can make while building the link:
Linking To Sites with a Bad Reputation:

Sometimes we do not know the reputation of the site and build a link to that site. You should not link with that site which had a bad reputation like the duplicate content site, porn sites, and illegal sites. If we build a link with these types of sites then search engines will not like our site too. Thus, we should avoid building backlinks on these types of sites.

Buying/Selling Links:

Search engines like natural links. Some link builders buy links from the other sites which is a wrong practice. Search engines can ban you if you will carry out these practices. You can create guest posts and publish it on the relevant blog. So do not try to buy and sell the links.

Having Lot of Links only to Home Page:

If you ignored the other pages of the blog and only have numerous links on the homepage then it looks odd. You should balance your homepage and other pages backlinks proportion. Many bloggers link only to the homepage which is not right.

Asking for links in the comments section:

This is one of the common mistakes that some people do. It is very stupid and bad thing to ask for links in the comment section. You should never ask this. If someone is asking for a link in the comment section then it will sure he or she does the same thing on the other comment sections.

Getting NoFollow Links:

To rank in the search engines NoFollow links are not a beneficial way for your website. NoFollow backlinks tell search engines not to take these links into notice. If you want theranking benefit, then you should promote the DoFollow links.

Links without your Targeted keywords in Anchor text:

When you are building links then the Anchor text is one of the important points need to look at. You should not use the anchor text such as Click here, Go, Check this and visit. Do not use same anchor text with so many links. It will affect the ranking. Choose the anchor text carefully.

Not Checking the Linked Sites Regularly:

We always think that if we got backlinks from quality sites then we are satisfied and convinced. We do not even think that we should check the linked sites. Sometimes it happens that your linked sites would turn less reputed and contain regrettable content. So always check your linked sites.


Lots of Backlinks in Short Time:

You should build links in the proper and the systematic way. Some new bloggers try to develop many backlinks in very less time. This is not a right practice because the quality backlinks matter to improve SEO. You should try to build backlinks naturally.
The mistakes we discussed above have been made multiple times by multiple people. So you should avoid these mistakes if you want to rank your site high in the Google.