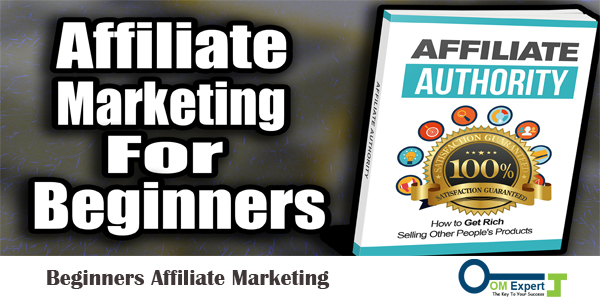 Here I am going to discuss a widely popular marketing technique –
Affiliate Marketing.
I have covered all those important things and elements that a beginner should know. It is one of the best ways to make money online from your website or blog. You can say that it is a good way to earn for an internet marketer or blogger. If you look at other professional bloggers, you might get surprised to know that affiliate marketing is the primary source of income for them. The best part is – With affiliate marketing you are able to earn much more than advertising.
What is Affiliate Marketing?
It is basically a type of marketing where an organization or company provides us a commission for selling and promoting their services or products. The commission we get could be based on the services, products or companies. It can be a fixed price or product sold or some percentage of a product's price. This is just a definition, let's know more about this:

How it Works?
The particular brand or any company that wishes to promote their services or products provides an Affiliate Program. And if somebody registers himself for this program, then an Affiliate Account is given with an Affiliate ID and unique URL or something similar to this in order to promote their services or products. This program may include some kind of banner or a unique URL, that can be used by a person on their promotional source like blog or website.
When a user or visitor, click on the affiliate banner or URL and buy that promoted product, an affiliate sale is accomplished and the affiliate, who had registered the program to promote the product get some commission.
Things You Should Know:
Beginners must have knowledge about few terms used in Affiliate Marketing which I am defining below:
What is an Affiliate Program?
An offer given by an organization or a company to promote their products through affiliate sales is said to be an Affiliate Program. Some companies offer their affiliate program through Affiliate Marketplace while others offer their individual affiliate program.
Who is an Affiliate?
An Affiliate is a person joining or signing up an Affiliate program.

How an Affiliate, promote the products of companies?
When someone sign up or joins an affiliate program, some sources are given to him/her for the promotion of their services or products. These sources are Affiliate IDs, Promotional Banners or Affiliate Links. So, this affiliate URL or link is given to an Affiliate for the promotion of services or products.
Now, when a visitor clicks on that particular link or URL, he gets redirected to the service page where he can buy that product and when the purchase gets completed, the affiliate get its commission. Affiliate URL, which is used to promote the brand can be different for different products. Affiliate ID given by the company is similar to Affiliate Link but there is only one affiliate ID for an affiliate.
Similarly, some of the affiliate companies also provide banners to promote their products. Likewise affiliate links, if a person makes a purchase by clicking these banners, the affiliate get its commission.
Now, the question is – how affiliate companies trace affiliate sales? Simple – To trace the sales details like types of sales, number of sales and more, companies bring Affiliate ID or URL into use.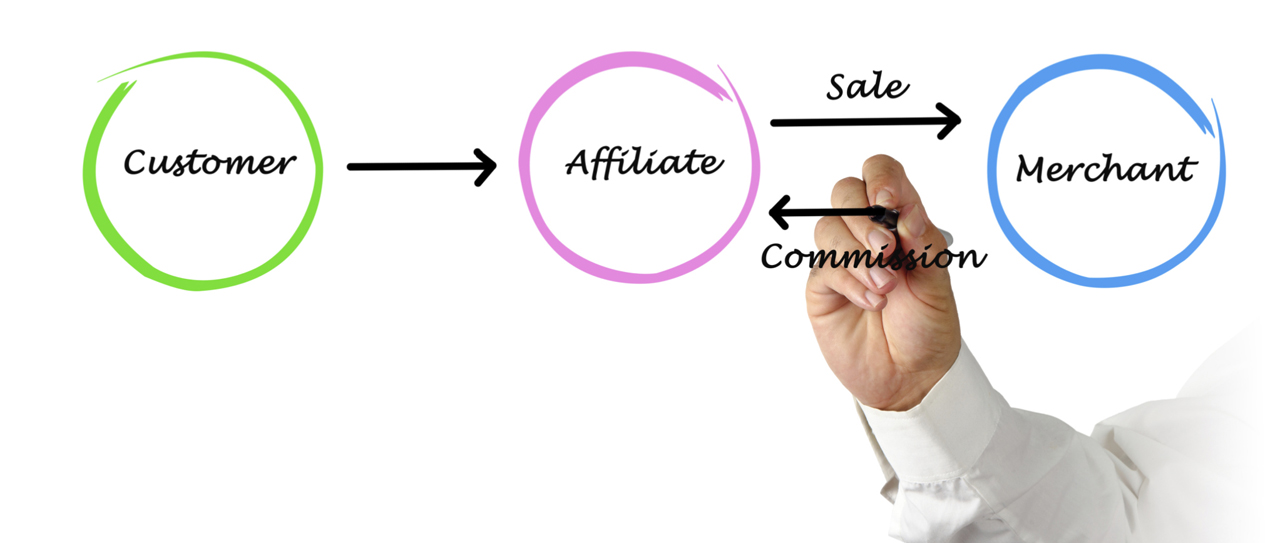 What are custom coupons?
For the promotion of products, some affiliate companies allow the affiliate to develop custom coupons which can be used by others such as affiliate blog readers to get a discount on the respective services or products.
Take a look at this example: An affiliate develops a Custom Discount Coupon to promote products. Then, he write about the product on the blog and also refer to use the coupon to avail a discount. If a person makes the purchase and also use the affiliate's coupon, in regard to this, the affiliate would get the commission.Now, in this case, the sales can be traced by the coupon as coupons are also unique for unique affiliates.
What to choose – Affiliate Marketing or Advertising?
This totally depends on you,what you have got and how you see and make things happen. For some people, advertising works better while for others, affiliate marketing may works better. Your earnings from advertising and affiliate marketing is based on various factors such as for niche. For several niches, affiliate marketing works best like for Blogging niche and for others, advertising will work best.
You may also bring affiliate marketing and advertising together for your blog to make things work for you. The demand for combination of both these things is Good Traffic. However, you can make good earnings from affiliate marketing over advertising. It's possible that sometimes, a single affiliate sale can bring so much profit that you can make with advertising in some days.
How companies pay you?
There are different types of payments and payment modes that companies offer. In some programs you get your commissions when you cross the threshold limit while in others you can request your payment even without crossing it. The minimum limit to earn after which you will get your payment is the Threshold limit.
Next comes the payment methods. Before joining or signing up an affiliate program, you should have complete information about what payment options they offer? Will you be able access those payment options? Some of the finest payment methods for affiliates are cheque or PayPal.
Requirements for Affiliate Marketing
Actually, no specific requirement is there for Affiliate Marketing. But if you really care about Affiliate Marketing, a good source is the basic requirement to promote affiliate products like a Website or Blog.
If you want to make good earnings, then it's important for you to have a Website or Blog for the promotion of affiliate products. To promote the affiliate products, a blog is the good and best source to have.
One important thing to note here is the visitors of the blog that is Traffic. This blog traffic is the major factor in affecting affiliate's income. Now, good traffic Is not the basic necessity for affiliate programs, but you definitely need good traffic if you want to increase your earnings. If you have more number of visitors, the more would be the chances of affiliate sales and the more your income would be.

How to get started with Affiliate Marketing?
To start with Affiliate Marketing, make sure you have good traffic on your website or blog. Then proceed further with following steps:
Finding an Affiliate Program that suits you:
Register to an affiliate program which you think is similar to your blog's content and niche. Just for example – you have technology related blog, so you may register affiliate programs who promote things related to technology like tech-related services or gadgets. Now, there are many companies that offer an affiliate program. To search for these companies, just type the company name along with the keyword – 'affiliate program' in the Google. Like Snapdeal Affiliate Program.
Join the Good Affiliate Program:
As a beginner, go for an easy and a good affiliate program which could be a basic one. Read various affiliate programs and their reviews online to have a more clearer idea. Check out different blogs to read good posts and updates about affiliate marketing.
After joining, it's time to promote affiliate services or products:
Once you get an affiliate link, you can include that link in your blog. But how to this? Well, there are many methods available for the promotion of products on your blog using that affiliate link. You can include promotional banners of the products in your blog like in the sidebars or homepage. You can get these banners or images from your affiliate marketing program's account. You may write a product review and post it with the affiliate link and may ask the visitors to buy through this link.
So, this is the beginner's guide to affiliate marketing. If you like this post, do share it on Twitter, Google+ and Facebook.